What to expect from your inspection.
Now Serving Brainerd Lakes Region
We're excited to announce that our services are now available in the beautiful Brainerd Lakes Region. Whether you're buying, selling, or just looking to ensure your property's condition, our expert inspectors are here to provide you with detailed assessments and peace of mind!
Whether you are buying, selling, or just want a comprehensive inspection of your home, Midwest Property Specialists provides professional and quality service from the moment you contact us. We'll inspect the structure, systems, and components of the home, inside and out, from the foundation to the roof, using the latest tools, technology, and methods. We follow comprehensive Residential Standards of Practice. This means that we will inspect all of the following, when visible and accessible:
Following our evaluation, we'll compile our findings in an easy-to-read Spectora report (delivered in HTML and/or PDF Format) which will include detailed descriptions and high-resolution photos of any issues we have discovered. We'll deliver your report within 24 hours of our inspection, and our job isn't finished until you understand everything in it.
Midwest Property Specialists thoroughly inspects and reports on the following:
Foundations, grading and drainage, basements, walkways, and floor, and wall and ceiling structures.
Roof coverings, drainage systems, flashings and skylights, chimneys, and other roof penetrations.
Service entrance and panels, branch circuits, connected devices and fixtures, smoke and carbon monoxide detectors, and ensuring your outlets are GFCI-protected.
Fixtures and faucets, water supply systems, drain, waste and vent systems, water heater, flues and chimneys, and any sump pumps or fuel storage and distribution systems.
Heating and cooling equipment, ducts, vents, and flues. We'll also check your fireplace for proper ventilation.
Dishwasher, garbage disposal, range hood, range or oven, cooktop, microwave, trash compactor, bathroom exhaust fans, garage door opener, and other built-in appliances.
Foundations, Basements and Crawl Spaces
We will examine the foundation, crawlspaces and basements to look for signs of things like past water damage, foundation cracking or shifting, and other potentially expensive issues.
Attic, Ventilation & Insulation
We will examine the attic to ensure it is properly ventilated, check for mold and moisture, assess the level of insulation, and more.
This includes the exterior walkways and doors, cladding, siding, porch, deck, patio, driveway, garage, and other elements of the home's exterior.
We will check doors and windows for proper sealing and drafts, signs of mold or water damage, and more.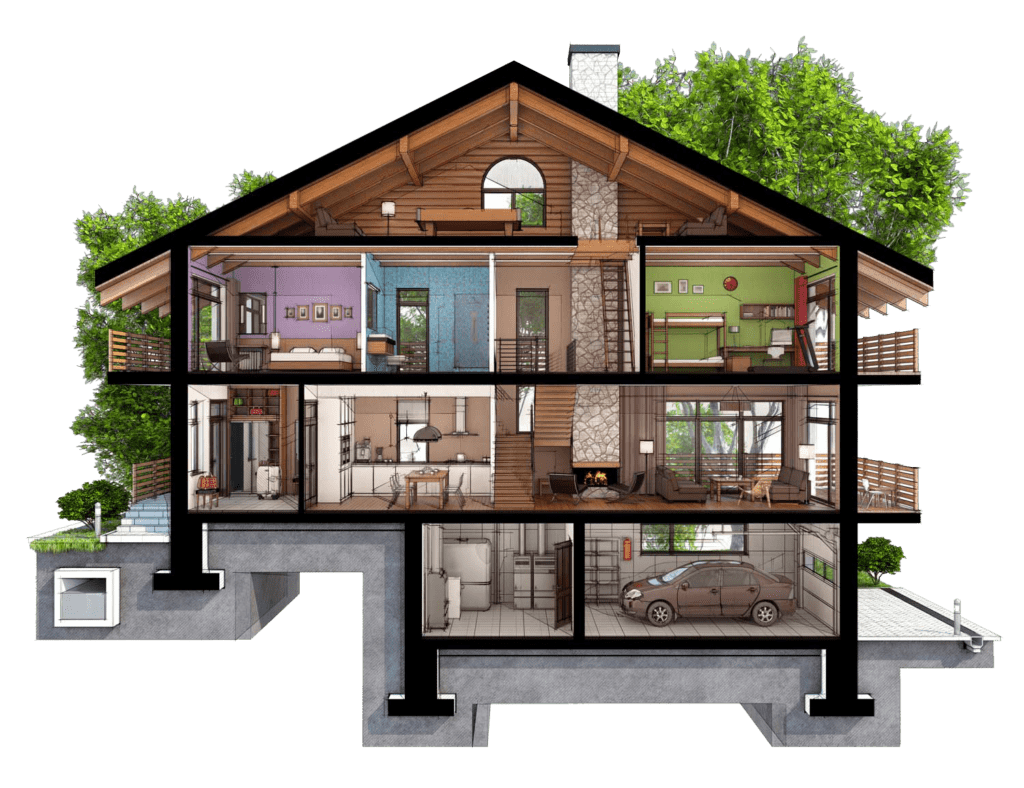 A home inspection is a visual examination of a property that allows you to detect hidden damage, ensure your home's construction is up to par, and avoid any repairs that can cost you down the line.
At Midwest Property Specialists, we understand that a home inspector has two jobs: to find the problems, and to clearly notate them for you and your agent. This is why we are committed to providing you with the most thorough and comprehensive home inspections possible.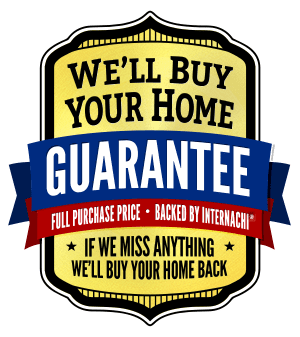 InterNACHI's We'll Buy Your Home Guarantee
Your home may be covered by InterNACHI's Buy-Back Guarantee. Subject to terms and conditions found below.
Although Radon is a naturally occurring gas in our environment, it's also the second leading cause of lung cancer deaths in the U.S. The Surgeon General and the Environmental Protection Agency recommend testing for radon because one out of 15 homes have unsafe levels. Millions of Americans have had their homes tested, and you should, too.
A thermal imaging inspection involves using a FLIR camera, to check the outside and inside of a home. It looks for water and moisture that may be inside the walls or ceilings. It can even detect areas where insulation may be missing. This is an area that cannot be seen by the naked eye, or without opening up the walls or ceilings.
This makes a home inspection even better, because your inspector will better be able to detect unseen issues.
Move-In Certified Seller's Inspection
If you're selling your home, let us inspect if before you even list it. This inspection alerts you to any defects or problems so that you can address them before prospective buyers discover them. Take the time you need to obtain repair estimates and justify your full asking price.
Frequently Asked Questions
Buying or selling a home can be a stressful experience, but we're here to ensure you know what to expect during your home inspection.
What are you Waiting For?
Peace of Mind is Just a Click Away